Online Affordable Self Driven Car Rentals In Indore
Madhya Pradesh, Indore
2019-03-05
No of Views: 8236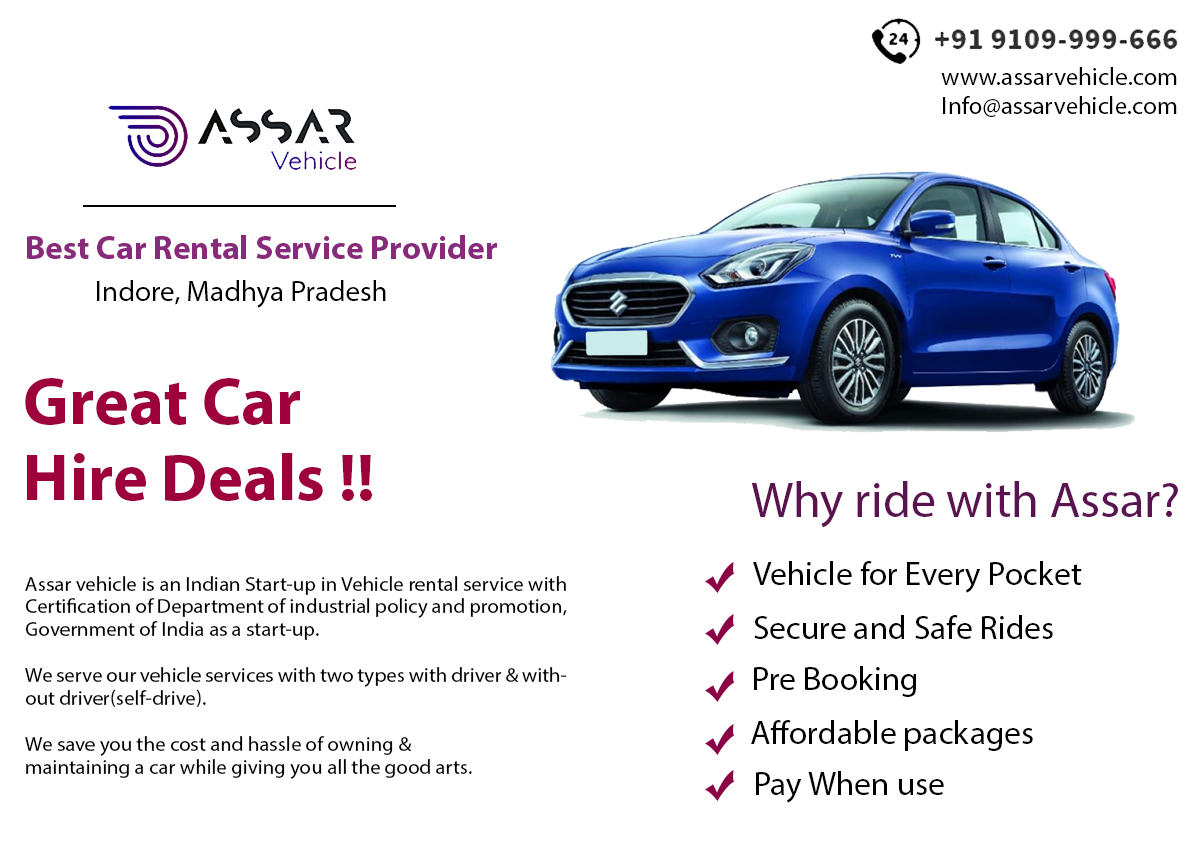 Assar Vehicle offers cheap and affordable car rental services with online car booking.
We offer Hatchback, Premium Hatchback, Sedan, Compact-SUV, SUV, MUV, Two Wheeler
Visit www.assarvehicle.com to know more..
Call us at +91 9109999666 , +91 8602 393 522 or drop us a line at Info@assarvehicle.com
Please mention that, you have seen this advertisement on ResaleRental.com.