Best Solar Inverter at lowest cost
Maharastra, Pune
2019-03-05
No of Views: 225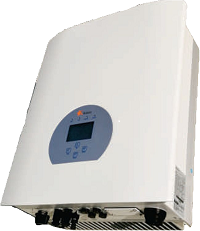 Extremely high conversion efficiency up-to 98.7%.
TEXAS Quad core Dual DSP based digital processor.
Multi-string technology with extra wide MPPT range.
Built-in WiFi / GPRS with real time PV Monitoring.
Innovative weak-light power generation technology.
User defined Grid Parameters Control


Please mention that, you have seen this advertisement on ResaleRental.com.