Line Scan Cameras BalaJi MicroTechnologies BMT
Haryana, Faridabad
2018-01-01
No of Views: 40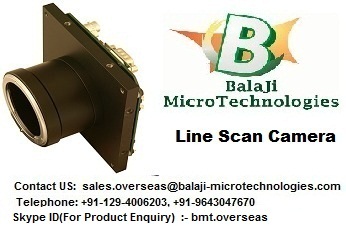 BalaJi MicroTechnologies (BMT) is india's No.1 Manufacturer of high speed line scan camera as commercial products. The company designs, develops & manufacture wide range of Analog Line Scan Cameras standard & Digital Line Scan Cameras.
With strong in-house R&D & design efforts, we are happy to introduce wide range of line scan cameras which produces high quality images. Our cameras are actively implemented in variety of applications like Fast moving and High spee
Please mention that, you have seen this advertisement on ResaleRental.com.