35 MM 50 MM F MOUNT MACHINE VISION LENS
Delhi, Faridabad
2018-01-01
No of Views: 66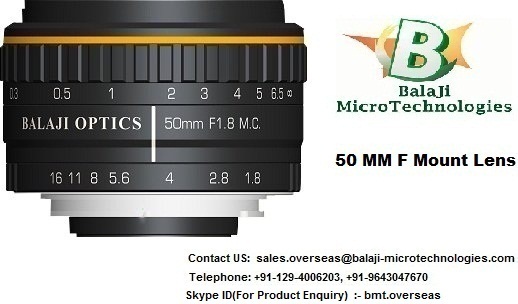 BalaJi MicroTechnologies (BMT) is India's No.1 manufacturer of large format F-Mount Machine Vision lens. The company designs, develops & manufacture machine vision lens.
With strong in-house R&D & design efforts, our 35 MM F Mount lenses are developed with optimal precision techniques & comes with very less camera price, low distortion & produce high quality images. Our 50 MM F Mount lens are actively implemented in variety of applications l
Please mention that, you have seen this advertisement on ResaleRental.com.